Heya fools, How are you doing these days ? I'm struggling quite heavily with some distracted/upset stomach. I've got a little free time so I thought I'd write about the music being released in the coming weeks and maybe guide you through what I truly think is something to buy and or go see live !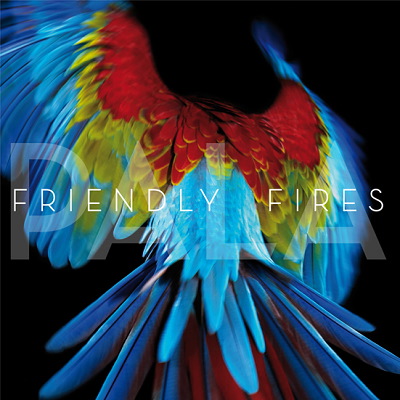 Friendly Fires – Pala
The St Albans trio has teased us to the max with this sophomore album and in true FF style they've got a real color-blinding parrot on the cover of "Pala", the name of the to-be-released album. But to keep us in appetite for more the band has put a new track on for listen from their upcoming sophomore album, Pala, titled "Live Those Days Tonight". It sounds amazing and I really can't wait to get my filthy hands on this second album.The album is due out on the 16th of May 2011 on XL recordings
Be sure to download these tracks while stocks last !
We have some two exclusive tracks to share with you :
[download id="378,380″]
Friendly Fires – Pala \ The tracklist :
1. Live Those Days Tonight
2. Blue Cassette
3. Running Away
4. Hawaiian Air
5. Hurting
6. Pala
7. Show Me Lights
8. True Love
9. Pull Me back to Earth
10. Chimes
11. Helpless
I am also looking forward to Metronomy's April release titled "The English Riviera". And today we have a track named "The Look" for you to download.
More on Metronomy via wiki :
Metronomy the brainchild of Joseph Mount began year 2000 in the tiny, bohemian market town of Totnes, Devon, when Joseph's Dad sold his son a computer so he could sit in his bedroom and make electronic music. He was inspired by the likes of Autechre, LFO and Aphex Twin, more as a creative hobby than a pop masterplan.
After decamping to Brighton for Uni, Metronomy released their debut album in June 2006. It was called Pip Paine (Pay The £5000 You Owe), and it's obtuse but fascinating, largely instrumental electro-pop reflected the eccentricity of its title, and the enduring influence of Totnes.
Joseph admits that he only, finally, saw the commercial possibilities of Metronomy when DJ, producer, Trash founder and electro-punk avatar Erol Alkan began to feature the single You Could Easily Have Me in his sets, and asked Metronomy to play at his club. Cue the need for a proper live show, and the additions of Gabriel, Oscar, dance routines and clothes that blink.
Move on 2 years and Nights Out a wonky love-child of Giorgio Moroder, New Order, Pet Shop Boys and Unfinished Sympathy is a second album that feels like a debut. The first to be vocal-led, with the self-effacing Joseph stepping up and grabbing the mic for most of the tracks; and, crucially, the first to introduce Metronomy as a fully live propsition, rather than a pseudonym for Joseph's solo work.
As Metronomy's busy touring schedule built a buzz amongst kids who instinctively get the dance/art crossover, In April 2009 the Metronomy show took another leap in its evolution, with the addition for the first time of a live drummer in Anna Prior, and bassist Gbenga Adelekan. The new Metronomy was completely live, proving it is possible for electronic bands to put on show as authentic as any rock band.
Meanwhile Joseph has embarked on a series of prestigious remixes for the likes of Klaxons, Franz Ferdinand, Gorillaz and collaborations with Kate Nash and Florence and The Machine. Metronomy produced part of the highly acclaimed Roots Manuva album Slime and Reason.
The rest is history. We have a bunch of tracks to share after the jump :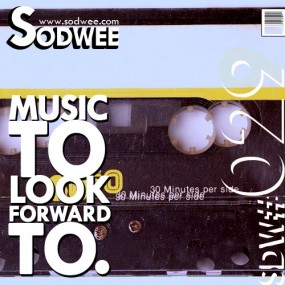 [download id="374,375,376,377,378,379,380,381″]
the lazy ones reading this can also download the entire ZIP file : [download id="382″]
Thanks for taking the time to read, listen and download my favourite music ! Until next time have a good day !