Hey there you desperate lunatics ! How are you jamming today ? In need of a fix ? Just a quick one, right now, Just because I couldn't resist sharing the brilliantness that is Future Islands. A fantastic post-punk band from Greenville, in the US of A. Their lament is absolutely infectious think Antony & The Johnsons (for the tone of the voice) meets The Rapture (for the dancey feel) meets crazy synths here, there – everywhere! You will surely not get enough of their song "Before The Bridge" when, in the very near future, you'll be walking from a party, and their tunes will be shufflin' their way into your earlholes. You will be thanking Good ol' Sod' for reminding you of this little american band… And you will be sharing these golden relics with your friends !
The band met and formed in while studying art at East Carolina University in Greenville, NC. Their first band was Art Lord & the Self-Portraits, which included Samuel T. Herring, William Cashion, Gerrit Welmers, Adam Beeby, and Kymia Nawabi. That band lasted from February 2003 until Fall of 2005. In 2006, Cashion, Herring, and Welmers formed Future Islands with Erick Murillo, who played an electronic drum kit.
[download id="585″]
Future Islands released Little Advances in April 2006 and a self-released split CD with Welmers' solo project Moss of Aura in January 2007. They recorded their debut album "Wave Like Home" with Chester Gwazda at Backdoor Skateshop in Greenville, NC later that year. London-based label Upset the Rhythm released Wave Like Home in the Summer of 2008. The cover art was designed by Kymia Nawabi, a former member of Art Lord & the Self-Portraits.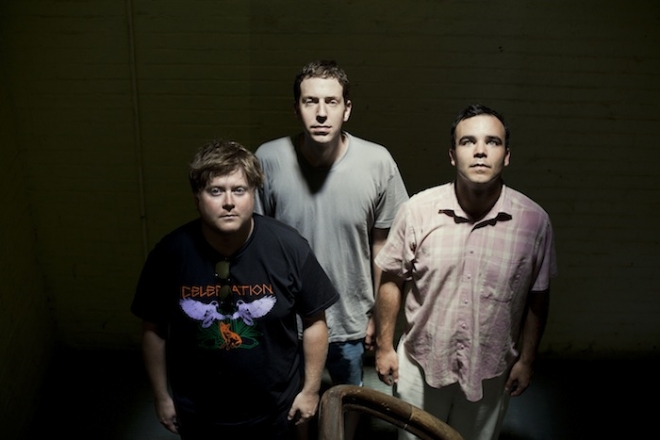 In late 2007/early 2008, the band relocated to Baltimore, MD. The "Feathers and Hallways" 7″ was recorded in Oakland, CA during their first US tour and was their first release as a focused three-piece. Their second album, "In Evening Air", was recorded in the band's living room in the historic Marble Hill neighborhood in Baltimore.
Get more tracks :
[download id="586,587,588″]
And for those who forgot…. I have managed to secure the original version of Big by Sneaky Sound System's upcoming track as well as the coveted Oliver Remix version of the track set to appear as the B-side… in rouguhly 2/3 weeks from now… Enjoy
[download id="575,576″]