Days Gone By marks the debut LP by Canadian duo Bob Moses, a moniker chosen to confuse people… and a tribute to Robert Moses whose architectural contribution to NYC is not to be ignored. (learn more in Sophie's Interview below). Built around mostly piano and guitars and some modern mid-tempo electronic production, Days Gone By is the perfect debut album that'll be very hard to outgrow for the Vancouver (Canada) natives. Bob Moses duo, got to chat and sit down with Sophie for an interview… Read on !
---
[imagebox maintitle="BOB MOSES" subtitle="Days Gone By, out now on Domino Records" image="https://sodwee.com/blog/wp-content/uploads/2015/12/bobmoses-daysgoneby.jpg" color="white" space="200″ link="https://domino.lnk.to/BobMoses#"]
[separator type="space"]
---
Can we first come back on your moniker ? Bob Moses is quite a confusing name for a two-man act !
Jimmy : We like confusing people, that would be number one. (laughing) And number two we started on a label in New York called Scissor & Thread and the premise of the label when it started was to name itself after NY icons so they were kinda going for that classic NY House sound and the two guys who started it, one guy is actually from France, and they went by the name Frank & Tony. When it came time for us to find a name we came with names that were worse than Bob Moses, if you can believe it, and Francis called us and said « I got it : Bob Moses ! » We were like « Great, cool. What does it mean ? » He said Robert Moses was an architect in the 50s in NY. We got used to the name !
Your first album Days Gone By was released in September. You actually wrote this record while on the road so live shows were a sort of perfect testing ground for it. What did you learn from those live shows ?
Tom : Just what works, like what sort of energy works live. It always gives you like a new point of a song, if you're working on it, to see the reaction of the crowd. Also a lot about pacing and flow of how our tracks work together, which helps when you make the album and choose the order and stuff like that.
And did you learn something that wasn't working ?
Jimmy : Yeah, like playing all the time and then going back in a studio ! It was like hard work all the time and I think maybe next time we'll slow down on the touring a little bit and spend more time just in the studio. But you know, you can say that but when you look back at it the live thing totaly influenced the record at the same time.
If I may I would describe your music between sultry minimalist beats and dark lyrics.
Jimmy : Ooh… sultry, good word !
"We went out for dinner and talked about music and stuff and basically decided to get into a studio the next week" – Jimmy from Bob Moses on how they got back together to make music
Which one comes first when you create a song ?
Tom : The lyrics is always last but sometimes like part of the lyrics would come before because you just say something and you build the song around that. It always starts with some sort of ideas, it's not always a beat, sometimes it's like a melody or a chord progression and you just build the rest around it. It's different every time but there's always have to be some little spark.
Jimmy : Bob Moses built some sultry buildings and now we design some sultry beats (laughing).
[separator type="space"]
On the artwork of Days Gone By we can see a couple kissing. I was wondering if they were about to be kinda swallowed up by the darkness around or actually come out of it.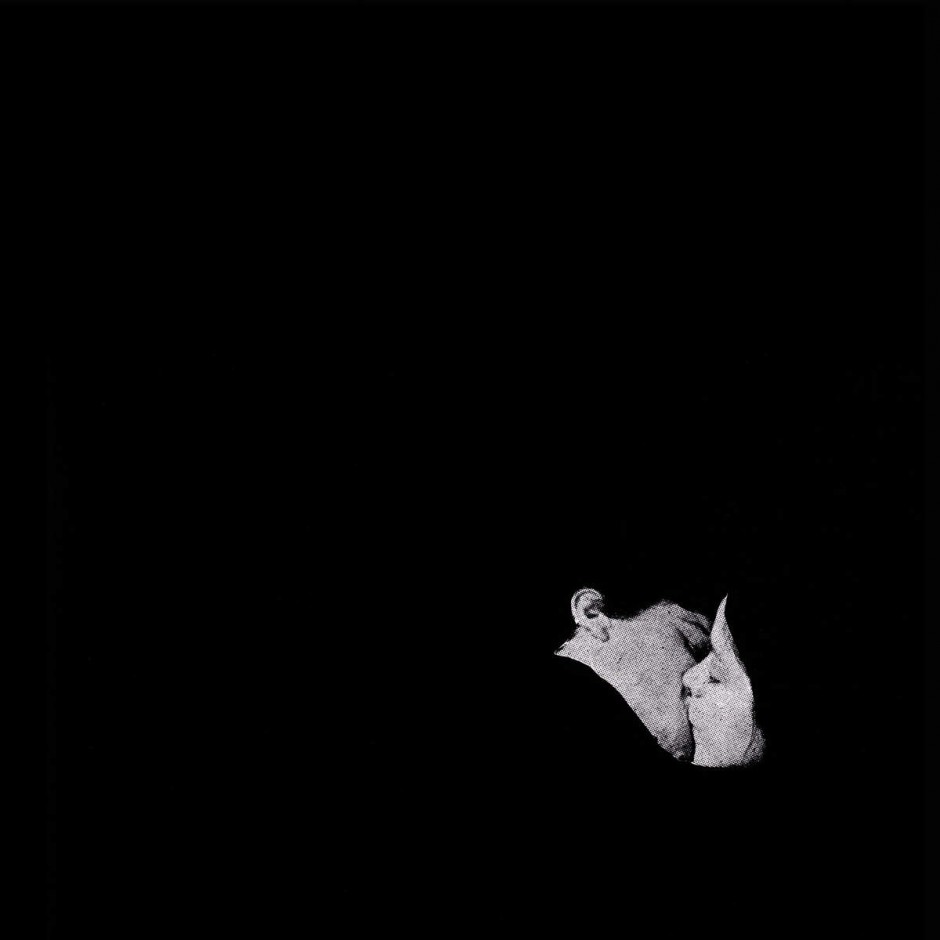 Tom : That's for the listener to decide.
Jimmy : I think that's what is great about this image. It's a bit of both, darkness and light.
Tom : We had our friend Joe found that image, it's actually a piece of art and we love it. We like how it can be both, it can be hopeful and dark, like the lyrics. We don't like to talk too much about what  lyrics mean because you leave it open to interpretation.
Jimmy : It's like sometimes when they make a movie of a book and you had this image of the characters in your head and what it all means and then you see it… When bands talk about lyrics maybe they would ruin what it means to you.
You both grew up in Vancouver but formed Bob Moses in NY. Can you come back on the creation of the band ?
Jimmy : We went to high-school together, we were like super close friends. We were like the two guys doing music but then Tom moved to Boston and I moved to NY after school. It wasn't until a couple of years later when we were in a parking lot in Brooklyn and we ran into each other. We went out for dinner and talked about music and stuff and basically decided to get into a studio the next week. From day one it felt like a very good idea so we went on with it.
Tom : We both wanted to do the same thing when we started. We spent like about a year working together, kind of making one song like this and one song like that and not really like having a super strong direction at first. We've both been doing music for a long time. We both played all sorts of music when were 15, 16, we had like fake ideas. We were always come to school the next day and be like tired because we had been playing the whole weekend.
It's just the two of you on stage. Do you think it's enough or would you like to have someone else playing with you ?
Jimmy : For right now it's enough but eventually I think it'd be nice to build it up a bit. It feels good to have two guys, especially with the size of venues that we are playing, it's really nice to make people know it's the two of us. But I think once we start expanding it would be nice to add a drummer or something like this.
Tom : We're touring this album for the first time but eventually it's nice to add other instrumentations so you can kind of give the songs a fresh light. In five years we might not enjoy playing in this way that much ! (laughing)
Finally, Sodwee standing for Sound of The Week, what would be YOUR sound of the week ?
Tom : I've been obsessed with the Pharrell Williams remix of Bonita Applebum by A Tribe Called Quest, which is hip hop and not usually my sound of the week but it's really good.
Jimmy : I've been going on a Beach Boys kick cause I've just watched the Brian Wilson movie called Love and Mercy which is about his life and I've found this Beach Boys album I wasn't familiar with called Surf's Up. I've just been listening to the whole thing on repeat.
---
Follow Bob Moses on : Soundcloud | Facebook | Twitter