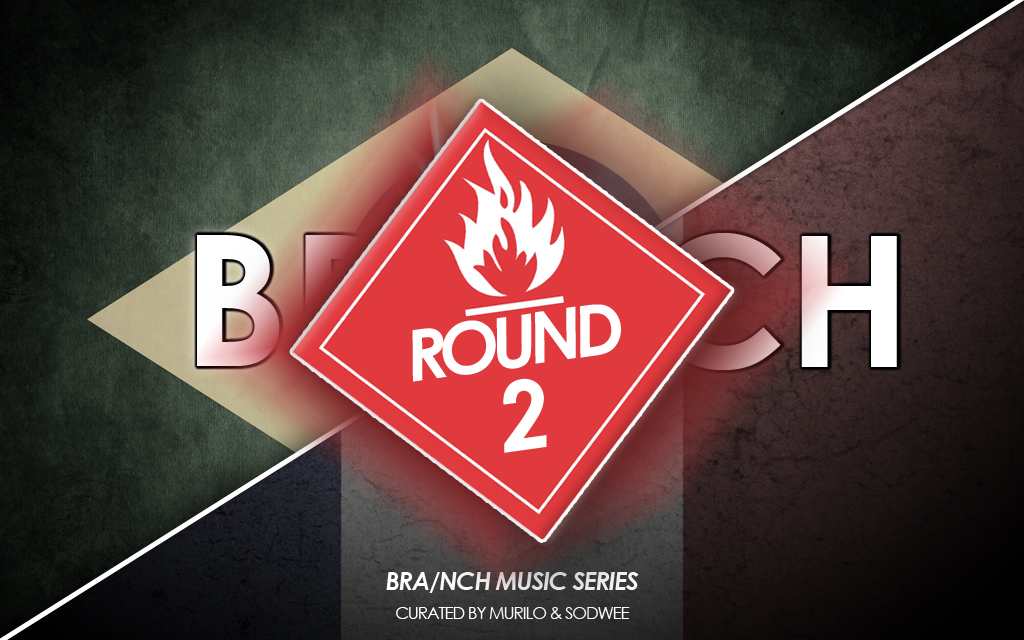 Round TWO of our BRA/NCH music series is here, let me remind you the basic rules and the rundown of the series : In a joint effort to expand our respective iTunes libraries, and broaden our musical landscapes, we jointly thought this would be the perfect opportunity to showcase the best of both worlds. Murilo battling against Sodwee in death matches between two countries, with our respective musical scenes as weapons. In our case, Brazil and France.
Each country has to submit a local artist.
The artist or band must sing in french for Sodwee, Portuguese for Murilo.
Each opponent will submit an artist or band of similar genre.
Each submission has to be different, if same artist/band, he/they must evolve in a different project.
We will enable readers to vote for their favorite submission for each round.
---
Sodwee's turn to submit a track…:
"Andy" by Les Rita Mitsouko. Les Rita Mitsouko was a French pop rock group formed by guitarist Fred Chichin and singer Catherine Ringer. The duo first performed as Rita Mitsouko at Gibus Club, Paris in 1980. They went on to become one of the most acclaimed musical acts in France. The duet has stated that the name "Rita Mitsouko" originates from the combination of Catherine Ringer's childhood friend and the name of a meal they enjoyed in a local Japanese restaurant soon after they met. According to the French Wikipedia the name of the group was chosen to reflect the band's extremely diverse musical reference: Rita refers to the South American music (and cult actress Rita Hayworth). Mitsouko is a Japanese first name and is also the name of a perfume by Guerlain. The group originally went by the name "Rita Mitsouko" but in 1985 "Les" was added when they realized that many people believed the name of the group was that of the singer.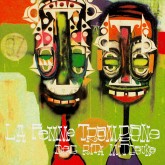 Les Rita Mitsouko – Andy [audio:https://sodwee.com/blog/wp-content/uploads/2012/10/Andy.mp3]
Rita Mitsouko began performing in the early 1980s in alternative spaces such as the Pali-Kao, a squatted factory building in Belleville, Paris. The band first achieved major popular success in 1985, with the release of the second single from their first album: "Marcia baila" rose to number 2 on the French record charts that summer. Philippe Gautier directed a vibrant and widely viewed music video to accompany the record. "Marcia Baila" is an homage to Argentine choreographer and dancer Marcia Moretto, with whom Catherine Ringer had studied and performed in the 1970s. Moretto died of cancer in 1981 at the age of 32.
---
Murilo's Pick for this round battling against Les Rita Mitsouko :
CSS (Cansei de Ser Sexy) is a band from Sao Paulo that has never been in the mainstream, but well known for the ones who like subculture. Oddly enough, the first time I heard CSS was in Dublin while listening to Phantom FM in the tram going to work.
Cansei de Ser Sexy – Acho um Pouco Bom [audio:https://sodwee.com/blog/wp-content/uploads/2012/10/Acho-um-Pouco-Bom.mp3]
Cansei de Ser Sexy is the first full-length album by Brazilian indie rock band CSS. It was released on October 9, 2005 by Trama in Brazil, where it reportedly sold 5,000 copies and failed to chart. It was released in the United States on July 11, 2006 on the Sub Poplabel, and in the United Kingdom on January 22, 2007 by Sire Records. A limited edition version of the album included a CD-R. The purpose of this was that the buyer could burn a copy of the album onto the CD-R to give to someone else as a gift, paying homage to the effects of digital technology upon the dissemination and popularization of music.
This Battle will be tough because your pick is soooo damn good!!! Stayed humming the whole flight today : "Le temps se gâte Andy s'en soucie, Andy attrape son parapluie. Andy se gratte le coin du sourcil, c'est Andy Cap c'est bien lui…", of course, my french is limited to a few words like croissant, mayonnaise, chantilly… so I guess I was a pain in the ass to my dear colleagues today.   😉
But anyway, my pick for round two is about enjoying a day relaxing at home, doing whatever comes into your mind.
---
[poll id="7″]
---