Released on August 24th, Ivytide's debut EP "Bloom" is a gentle serenade with groove driven instrumentals and silky smooth vocals. Based out of Montréal, Quebec, the five-piece outfit deliver a soothing indie R'n'B sound that you'll want to play this Sunday afternoon to help cure that nasty hangover.
"Drifting away, can't seem to let go
Thinking I'll stay, you walk out the door"

Leading on vocals and guitars Nathan Gagné, backed by Jamie Snytte, Kyle Ruggiero on Bass guitar, Adam Nutbey on Keys and finally John Zambito on Drums. The band will have you hooked in no time with their really catchy number titled "Disarray". As well as the rest of the soft "Bloom" EP available further down. We particularly enjoyed the track "Red" here for the attention to detail and the vocal delivery alone.
For fans of a clever hybrid between Mac Demarco, Frank Ocean, Childish Gambino and Glass Animals. Make sure you follow them on socials and catch them live near you.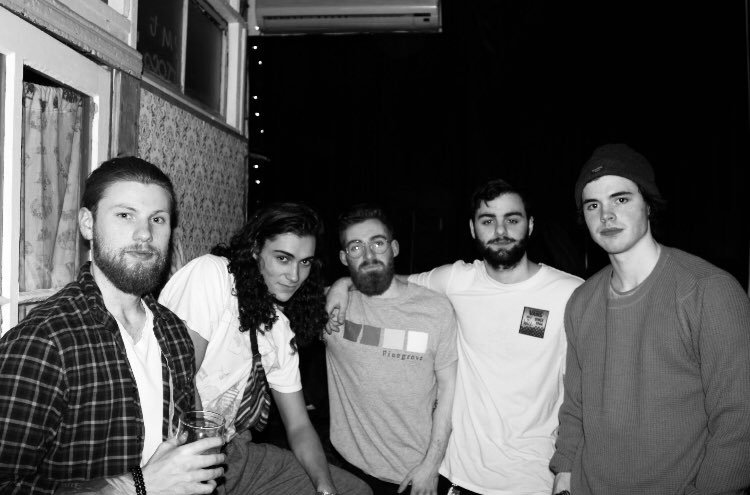 [title maintitle="BLOOM EP" subtitle="Play the rest of the EP"]
---
Follow Ivytide on : Facebook | Bandcamp | Twitter | Instagram