Good to see you guys are still here ! Gotta share some new sweetness tweetness with you today ! I have come across some DoD material this afternoon, and for real, couldn't hold any longer, I am dropping it like's it's HOT HOT HOT !
So There's another french DJ (sorry) named Jean Tonique (pronounced Gene Tonic, for those who were wondering). He comes up with some killer tunes lately. Usually he spins french house, but has recently made some cool/chill stuff that is worth a listen ! Especially his Singin' A Song track thaat immidiatly reminded me some Caravan Palace tunes I banged out a few months ago already.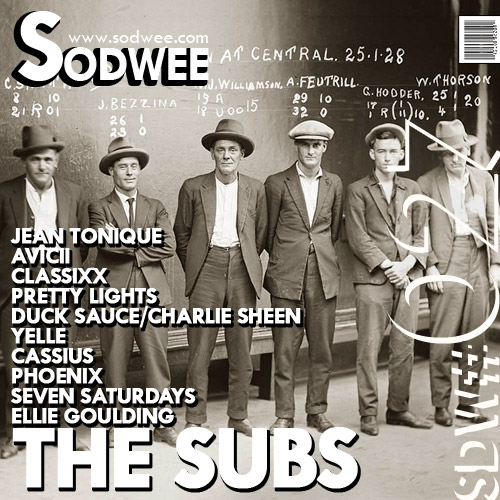 I also recommend  the Charlie Sheen Remix of the Duck Sauce uber-collab between Armand Van Helden and A-trak… And finally you can go ahead and download our latest show from the 11th of March 2011, where we feature a handfull of some of the best new music from this week, including The Subs (our personal favourite) :
[download id="364″]
2 options for you :
[download id="363″]

or

[download id="352,353,354,355,356,357,358,359,360,361,362″]
That's about it for today! Enjoy the music !
—
Share this page below on your profile page and leave a comment :