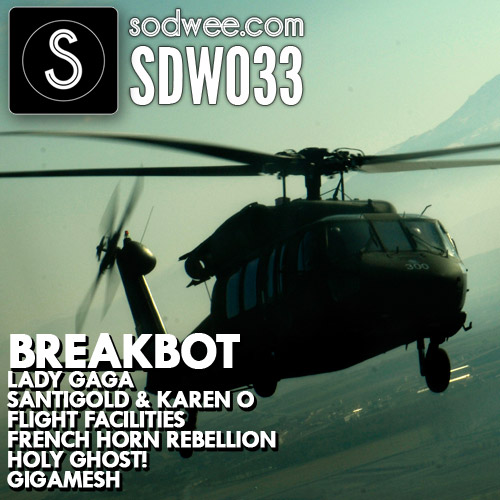 Our latest SDW sample pack is plenty of great goodies including the last Lady Gaga scandalicious track "Judas" which ressembles greatly to "Bad Romance" in sooo many ways. Closely followed by the new Breakbot exclusively realeased for Record Store Day on Ed Bangers Boxset of great 7″ records. It's named "Fantasy" and sounds real great. It sees a rather funky featuring with Ruckazoid… Also a rare download available for you today is Santigold & Karen O uber-collab' ! It's a killer track, go get it while stocks last. Finally I recommend RAC remix of Holy Ghost's "Static On The Wire" which will set the perfect mood for a warming up tune… the latter followed in cue with this brilliant little gem of a mix performed for Annie Mac's Friday show on BBC Radio Uno in the UK. Flight Facilities dropped a bomb that Luuuuuurve insiide ! I'll let you find out and enjoy. Finally before I go loose more time on Facebook. Please Download Gigamesh's edit of Marvin Gaye – Got To Give It Up. Sends that track high up there, dancefloor ready!!
Voila you had it all ! Classy sunny days here in Paris, France. Hope you're enjoying yourselves whereever you are. Festival Season has officially begun. Let the mud, rain, dust and smelly individuals take over the blogosphere. Because you're worth it !
[download id="435,436,437,438,439,440,441,442,443″]
Lazy ? Download all the tracks in a ZIPPED file : [download id="444″]
Ben.