Hope you're well, here's the Cloudspotting #2 for you to download. It comes in two parts. In total there's 50 tracks (like the previous edition) divided in two parts of 25 tracks each. Fairly straightforward… A track-list is included in the zip files (double click to open and "unzip").  This link will remain active for 2 weeks so from now. Enjoy :
[zilla_button url="http://we.tl/g716T89meq" style="light-blue" size="large" type="square" target="_blank"] DOWNLOAD CLOUDSPOTTING #2 [/zilla_button]
The artists/bands featured are mostly new/up-and-coming acts that are going the make it big this year. SO IT'S PRETTY DARN FRESH. It's mellow / melancholic / perfect snoozing / soothing / lounging tracks. Ideal air travel music material. To be enjoyed, you've guessed it, while "Cloudspotting". There's a good mix of tunes in there, it will please all kinds of music aficionados… There's also a couple of French speaking tracks that are too awesome not to listen to.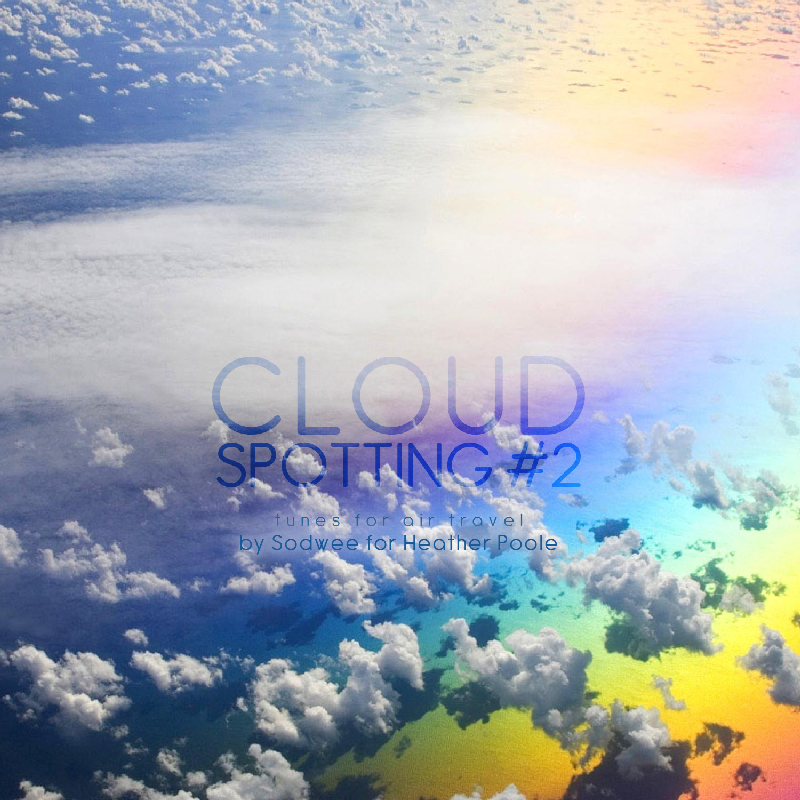 It's free by the way. The track-list is available below :
[zilla_button url="http://we.tl/g716T89meq" style="light-blue" size="large" type="square" target="_blank"] DOWNLOAD CLOUDSPOTTING #2 [/zilla_button]
PART ONE
Mr. Little Jeans – The Suburbs (Arcade Fire Cover)
Ms Mr – Hurricane
The Fiery Piano – Pegasus
Daughter – Candles
Nylo – Rent Free
Jessie Ware – If You Love Me ft. Benzel
Plaid Dragon – Dog Physics
Björk – Cvalda
Sebastien Tellier – Roche
M83 – Midnight City
Kindness – House
Delilah – Inside My Love
Pale – Too Much
Erika Spring – HAG (Aeroplane Remix)
Leitbur – Think of Tomorrow (MAU REMIX)
Chris Malinchak – If U Got It
FI/SHE/S – Kavinsky's Nightcall
Venus – Beautiful day
Gorillaz – On Melancholy Hill
Bat For Lashes – Daniel (World Cafe Live)
Slagsmalsklubben – The World Welcomes Fame
Phoenix – If I Ever Feel Better
Major Lazer – Get Free (feat. Amber of Dirty Projectors)
Cut Copy – Far Away
Future Islands – Balance
PART TWO
Tulipa Ruiz – Efêmera
Breakbot – Baby I'm Yours
Alabama Shakes – I Found You
The Weeknd – Echoes Of Silence
Simian Mobile Disco – I Believe
Empire of the Sun – Walking On A Dream
Grace Jones – Williams Blood (Aeroplane Remix)
Kimbra – Two Way Street (Aeroplane Remix)
Delilah – Go
Wild Belle – It's Too Late (Employee Of The Year Remix)
Arcade Fire – Sprawl II (Soulwax Remix)
SILVA – Cansei
Hilang Child – At Rhossili
Lescop – La Foret
Buffalo Springfield – For What It's Worth (Nico Pusch Bootleg Remix)
Louise Attaque – Si L'on Marchait Jusqu'à Demain
Anthony Hamilton & Elayna Boynton – Freedom
Belle Mare – The Boat Of The Fragile Mind
Olivia Sebastianelli – Rose Of Stone
LION BABE – Treat Me Like Fire
Pretty Heart – Fraud
HAERTS – Wings
Dan Croll – From Nowhere
The Sounds – Wish You Were Here
S O H N – Warnings
[zilla_button url="http://we.tl/g716T89meq" style="orange" size="large" type="square" target="_blank"] DOWNLOAD CLOUDSPOTTING #2 [/zilla_button]
Hope you guys enjoy the awesome dollops of loveliness with a good set of headphones…