Here's a truly EPIC [Not Safe For Work] release by French Parisian trio Les Fils Du Calvaire. Just like Her (the duo we previously covered and debuted with a raunchy video) with an interactive music video to launch their latest single 'Rester Avec Toi' featuring the legendary Miss Kittin. Please be aware that the linked content is really not suited for younger audiences. It is rated 16 (here in France) so I'm only guessing it's unsuitable for young adults ( -21 in America?). It serves as a warning. huh.
Si je sors, ce n'est pas pour rentrer !
[button content="WATCH INTERACTIVE VIDEO" color="pink" text="white" url="http://www.resteravectoi.com/" openin="_blank"]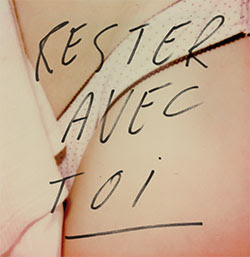 Jo, Damien and Clément formed between the two european cities Paris and Berlin, also the creators of an electronic hybrid dOP signed to Circus Company, the orginal label that released the first Nicolas Jaar album…
"Rester Avec Toi" is the first single off the upcoming 'Fils de' ("Son of a…" in french), from Les Fils du Calvaire slotted for release in the early days of 2016 and produced by Ash Workman who also worked to champion the sound of Christine And The Queens 
The interactive music video was produced and directed by Anonymous, a specialist in the genre -not porn, obviously-, and also worked on '24 hours of Happy' by Pharrell Williams and 'L'amour Naissant' by Sebastien Tellier to name a few.
---
[title maintitle="PASSPORT" subtitle="Previous tracks from Les Fils du Calvaire"]
---
---
Follow Les Fils Du Calvaire on : Facebook | Instagram | Twitter | Soundcloud