We have a soft spot for amazing deep blues. From my White Stripes mega-fandom background and the amazing amount of blues I've consumed while in high school on cues by Jack White and consorts. I've grown to like the genre quite a bit. Again I'm no expert but can easily identify a real player when I come across one. Here's Willie Farmer , a 62 year-old auto mechanic that set up shop in Duck Hill, Mississippi for over forty years now and played the blues as a side hustle and hobby ever since he was a kid and was able to buy his first guitar off a wage picking cotton… He grew surrounded with musicians, his mother steering him toward gospel, while his father encouraged him to sing the blues whenever mother wasn't around.
Today we'd like to present you with the first single off Willie Farmer's album, the track is titled "I Am The Lightning", and was featured on the Music Maker Relief Foundation's 25th anniversary compilation called "Blue Muse". Music Maker Relief is a non-profit foundation created to preserve the musical traditions of the American South by directly supporting the musicians who make it, thus ensuring their voices will not be silenced by poverty and passing time. Willie Farmer's first single appears on the compilation alongside other truly amazing voices and musicians:
On March 1st, his album "Man From The Hill" comes out via Fat Possum imprint Big Legal Mess. And I can assure you it is one album for every keen blues aficionado out there. With "I'm A The Lightning", Willie Farmer forces us to get onboard and feel the music with him. It's electrifyingly powerful. The guitar just rips through and leaves your ears longing for more. And for having heard the entire record, you can trust Farmer with that: He'll provide much, much more over the coming year. He wan't to quit his auto mechanic day job and solely concentrate on his music career for once:
"I'm trying to get out of that shop, I'm tried of messing with those cars. It's been a long time."
The album due out on March 1st, is the first time Willie Farmer has spent time in the studio mastering the craft. "The Man From The Hill" was recorded over a number of sessions with producer Bruce Watson's Delta-Sonic Sound Studio based out of Memphis, Tennessee. Bringing in session musicians such as Jimbo Mathus and drummer George Sluppick. He even dipped his toes back into the gospel realm and sung harmony together with Memphis' Barnes Brothers…
Farmer's career took a turn for the better when, in 2003, he had a helping hand in creating the Grassroots Blues Festival just outside his hometown where he made connections with out-of-state blues players including Willie King and Leo Welch.
For fans of (#FFO) Howlin' Wolf, John Lee Hooker, Lightnin' Hopkins and Blind Willie Johnson.
Make sure you keep a close eye on Willie Farmer and his brilliance. Pre-Order "The Man On The Hill" on all available music platforms. And if you can catch one of his live shows. Don't miss out!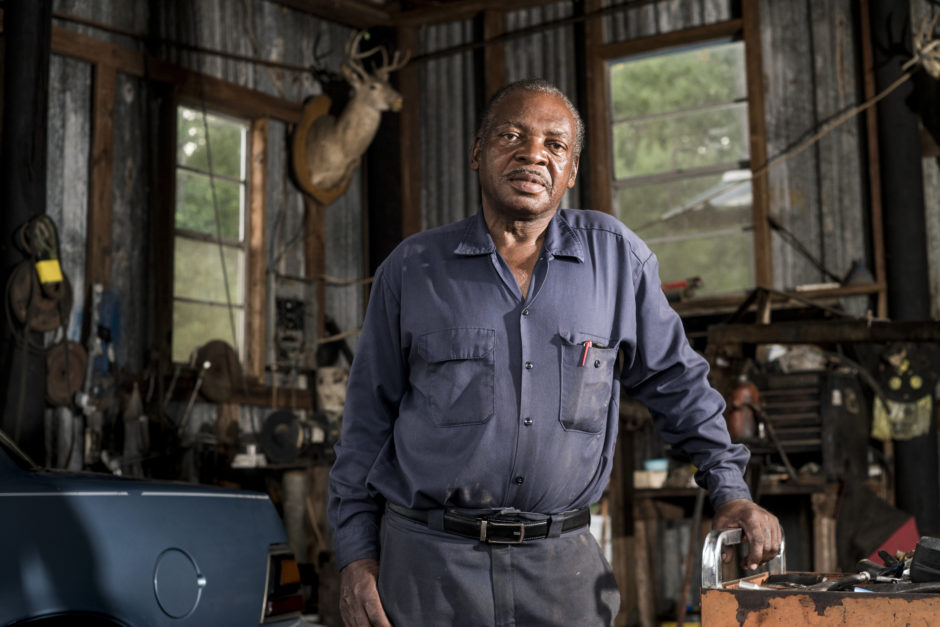 ---
Follow Willie Farmer on : Facebook | Soundcloud | Instagram | Twitter