HIT PLAY ⬇︎
Discover tracklist as you hit play & listen…
30 minutes (or more).
One or two nuggets.
The best new tracks.
In a mixtape.
By yours truly.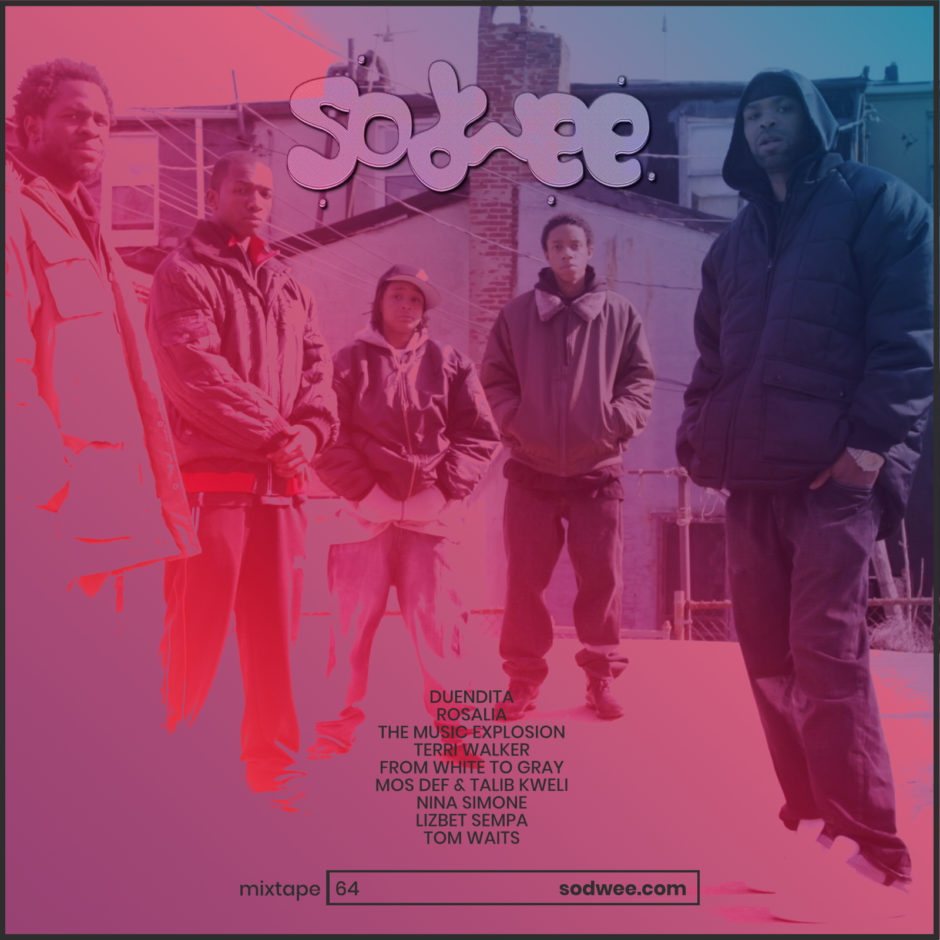 Tracklist :
INTRO – You come at the king, you best not miss 0:00
Duendita – Blue Hands 1:24
Rosalia – De Aqui No Sales 2:35
Interlude – FELICIA PEARSON 3:46
The Music Explosion – A Little Bit Of Soul 5:37
Interlude – LANDSMAN/RAWLS 7:50
Terri Walker – Breakout ft. Rodney P. 11:01
Interlude – OMAR 14:49
From White To Gray – Paranoid 15:34
Mos Def & Talib Kweli – Hater Players 19:38
Interlude – POOT & CLAY DAVIS 23:44
Nina Simone – Baltimore (Ex-Friendly Re-Edit) 24:10
Lizbet Sempa – Seasons (Waiting On You) [Future Islands cover] 29:24
Interlude – OMAR TESTIFIES 32:59
Tom Waits – Way Down In The Hole 33:38
A ridiculous amount of coffee is consumed in the process of building and running this blog. Add some fuel if you like what you're reading, downloading or seeing. Donate and help us out! Every little helps and is much appreciated…
All transactions are secure via Paypal's website. You can donate in any currency…with any common credit card. We have also capped the maximum amount you can donate. However, if you're an angel investor willing to spare a bit more, get in touch with us ben [at] sodwee.com. We'd be real happy to provide you with some details.
Action the slider below, select amount and take the cart to checkout...