When Becky and The Birds sing. We listen. Spin the latest single "Paris" from her upcoming EP 'Trasslig" which is Swedish for entangled, messy, intricate and be amazed at the therapeutical power of the track.
Thea Gustafsson created Becky And The Birds as an alter-ego to embody songs about strong, independent, sensitive and romantic women – and The forthcoming EP 'Trasslig' packages those sentiments in a beautifully detailed assortment of songs. None more so than the song she just released today called "Paris" about anxiety and special relationships. Listen and follow the lyrics above in her quaint DIY video.
Becky And The Birds about the song "Paris":
"I wrote this song in a hotel room in the centre of Paris. I was there to have a good time and to free my thoughts for a minute but couldn't stop thinking about one special person back home. This song is about those feelings, when you're trying hard to not think about someone or something, and you think that the distance between you will help that. But then you realise that distance does in fact make the heart grow fonder."
"Paris" is the perfect long-winded ballad for a long stroll along the canals early in the morning. When no-one is around to interfere. A time when, alone, you can actually think to yourself and reminisce "Situationships" as the talented Snoh Aalegra once put it so eloquently. Becky and The Birds falsettoed pitch brings you to the edge of that cliff without ever letting you down. It's quite something to behold. Watch/listen/pre-save the EP, you won't regret it 😉 !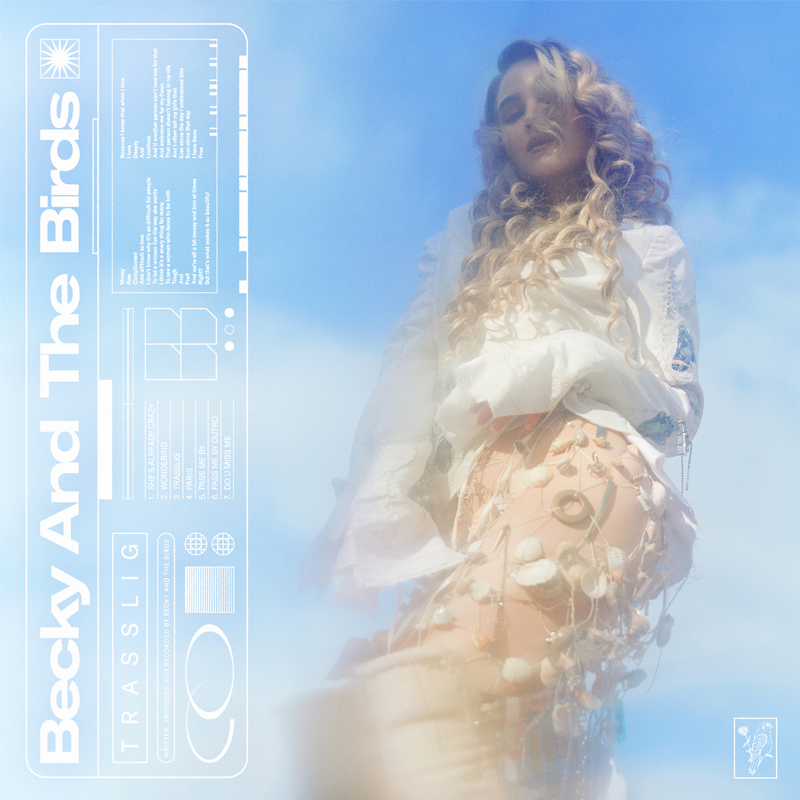 Trasslig EP due out June 12th via 4AD (pre-save)
1. She's Already Crazy
2. Wondering
3. Trasslig
4. Paris
5. Pass Me By
6. Pass Me By (Outro)
7. Do U Miss Me
---
Passport_
---
Follow Becky and The Birds on: Soundcloud | Instagram | Twitter