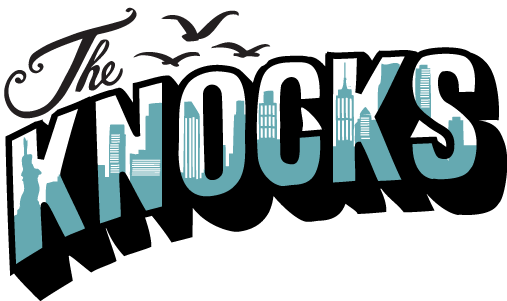 Aside from the fact my iPod has performed harakiri against himself 3 days ago on the subway. Life carries on as it were. I've migrated to iPhone Version 1 (yep, it's not as sleak as iPhone 4 but it's chunky, sturdy and will take my headphones' jack snuggishly).
But my iPodventures is not what you're here for, that a wild guess, but what I have for you below is some sweet music for the rest of week + your weekend to come. We have featured some artists and DJs we think will make a difference this year and one in duo in particular : The Knocks. These guys produce some of the finest remixes these days and will engage on a US tour along with Ellie Goulding. So it's "all things go" at the moment with them. Their remix of Pumped Up Kids by Foster The People, even if it leaked unfinished, is still a chart-topping track on the hypem.com, and rightfully. But these guys have come up with plenty more on their Soundcloud including a Streets remix… I encourage you to check them out ASAP. These two will be getting massive kudos in the coming months.
From the wiki:

NME Magazine named The Knocks one of the "20 hottest producers in music right now" and they are featured frequently in NY Post's "Popwrap." The name, "The Knocks," refers to the early days in their career when neighbors would knock on their door for playing music too loudly. The Knocks have shared the stage with artists such as Big Boi, RJD2, Holy Ghost!, B.o.B, Die Antwoord, and Calvin Harris. This fall they will embark on their first European tour as well as share dates with Scissor Sisters, M.I.A. and Sleigh Bells.

Philadelphia hip-hop band, Chiddy Bang, sampled The Knocks' "Blackout" for their single "Here We Go (Feat Q-Tip)" off of their upcoming release, Chiddy Bang: The Preview.
Anyhow…. Back to the essential hot topic this afternoon with SDW032, eager to download all the tracks ? Get the full package in a convenient ZIPPED file :
[download id="434″]
Or listen before you download to each track :
[download id="423,424,425,426,427,428,429,430,431,432,433″]