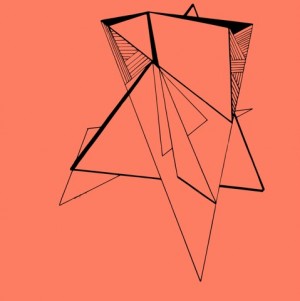 Ok ever since I finally saw Tei Shi live not so long ago, I was sold. The unusual groove, the whole attitude and scenic presence makes for the best collaboration for newcomer Luca who drops his debut "Best On" today featuring no other than Val aka Tei Shi. A New York City dweller just like her, Luca Buccellati in real life, is usuallyseen roaming in the background, as a producer for artists like well RÉN, Yellerkin, Wales and many other up-and-coming familiar faces, including Tei Shi who Luca has produced the first two EPs. Specially, if you've been following our Soundcloud gatherings over the past few years…
It's now time for Luca to spread his own wings, and take flight. The take off is already an instant classic.
I made the beat and sent it to Val, she did her thing, and it's become another extension of our collaboration. A first of many I'd like to release with a variety of artists.
"Best On" featuring Tei Shi will be released on Luca's own label Garden Party. Keep a close ear boys, girls. You're in for a hell of treat and the sexiest track you've ever heard on a Thursday :
---
Follow Luca on : Soundcloud | Twitter