Hey boys, girls, it's been pretty wet over in Paris, France, these past few days, I couldn't give a flying pig as I was treating myself to some exquisite time away on the coast near Nantes with Mother. Anyway, came back and all, now I'm playing catch up with the inbox. As predicted it is overflowing with some rather interesting bits & pieces. Like this new band with a debut single : Liu Bei. According to their introduction, the name "Liu Bei" was inspired by a Chinese warlord that was known as an amazing strategist and a really caring, benevolent leader.
We instantly fell for their sound. Mulled over, in the early days of 2014, "Infatuation" is their majestic, debut offering. Perfection in fact, with soaring vocals and a real attention to detail with the synth work. Check them out and start following their online estates as these guys are promised some pretty adventure in the coming months, and make sure to catch them live at a venue or festival near you too, fill us in.
Noteworthy of mentioning, they're on the same record label as our british favourites Blaeavon, Cosmo Sheldrake and many other talented bands and artists… ParadYse Records…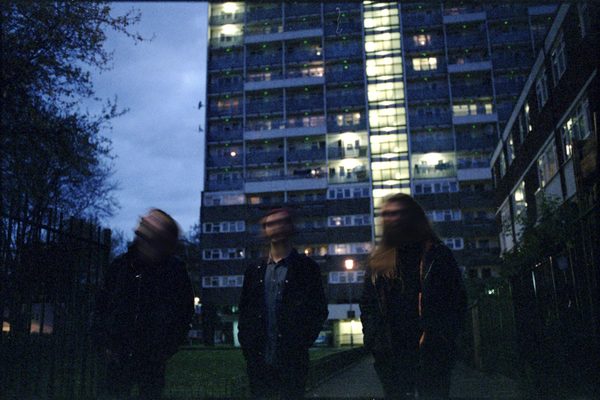 [title subtitle="Liu Bei"]Band Bio[/title]
Liu Bei (pronounced "Lou Bay") explains frontman Richard, was born out of a desire to move away from years of solo acoustic songwriting and embark on something entirely new. In August 2013, on the brink of retiring from live music and concentrating fully on an already successful career writing music for TV shows and ads, Richard embarked on a collaborative project with a few friends which eventually led to the full formation of a band.  After falling in love all over again with the likes of Slowdive, Ride and Mazzy Star, he felt an urge to create something epic and timeless.
Infatuation was recorded and mixed by James Kenosha (Pulled Apart By Horses, Rhodes, Dancing Years) at The Lodge studio in East Yorkshire during the first days of 2014.
Out via paradYse records on July 7th.
[separator type="double"]
Pre-order the 7" on the paradYse store